Woodland Scenics B2B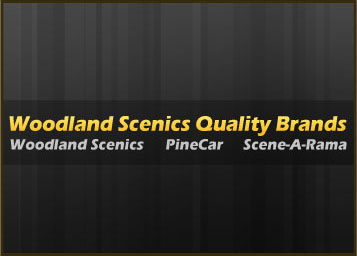 Maximizing your retail sales potential is our top priority.
We've built the B2B site to give you quick and easy access to the tools and resources you need to maintain a competitive business edge and sell Woodland Scenics Quality Brands products successfully.
With a click of your mouse, you'll know when new products are shipping and the scheduled release dates for future products. For your marketing and advertising needs, you can download product images, company logos, brochures and in-store posters. Merchandiser and assortment sections contain images, packing lists and assembly instructions.
Click here to have your store listed in our online Store Locator and to receive a copy of the Woodland Scenics Quality Brands catalog. If you prefer to view, print or download a PDF copy of the catalog, you can click
here
.
Click here
to receive eHobbyBriefs, an e-newsletter for retailers.
If you would like more information about becoming a dealer, please contact our Sales and Customer Service team at 573-346-5555 or by email at
[email protected]
.
Enter The Business-2-Business Website